A church has occupied the site of Geneva's St. Pierre Cathedral since the 6th century, and one can visit every layer of its history for a mere 18 francs. The cathedral is home to Geneva's Protestant Reformed Church. John Calvin worshipped here during the Reformation. In many European cities, churches like these are Catholic. I was surprised to find a Protestant church of this age and scale and had to take a closer look.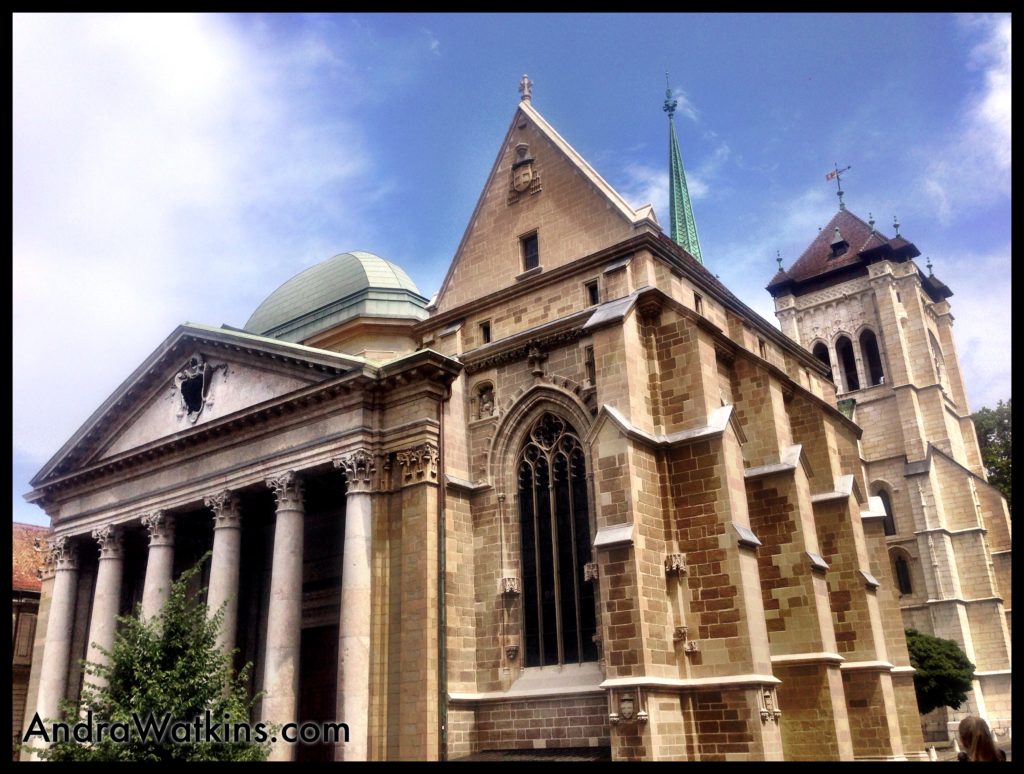 The front of St Pierre is a melange of architectural styles reflecting its long history. The current building dates from the 16th-17th century.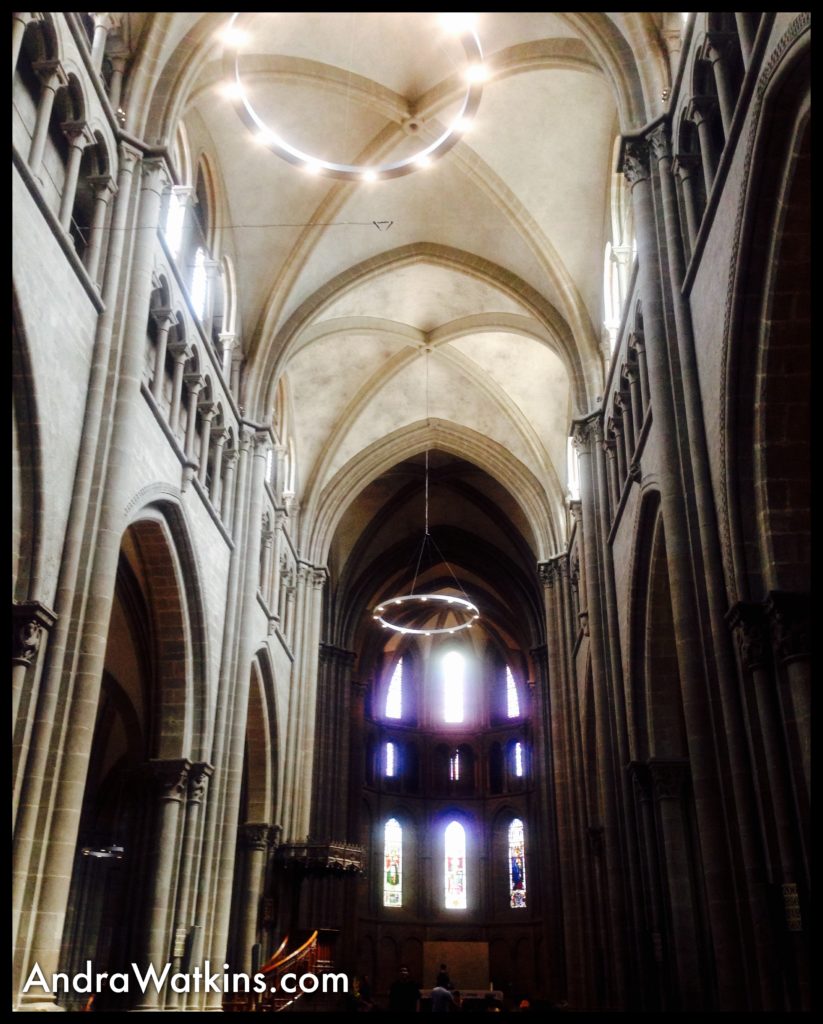 The church interior is stark and minimal. It was renovated in the late 20th century. Many surprises were found underneath the sanctuary.
I always love to find these creatures lurking here and there.
St Pierre hosts an active congregation. These colorful reminders were scattered throughout the building.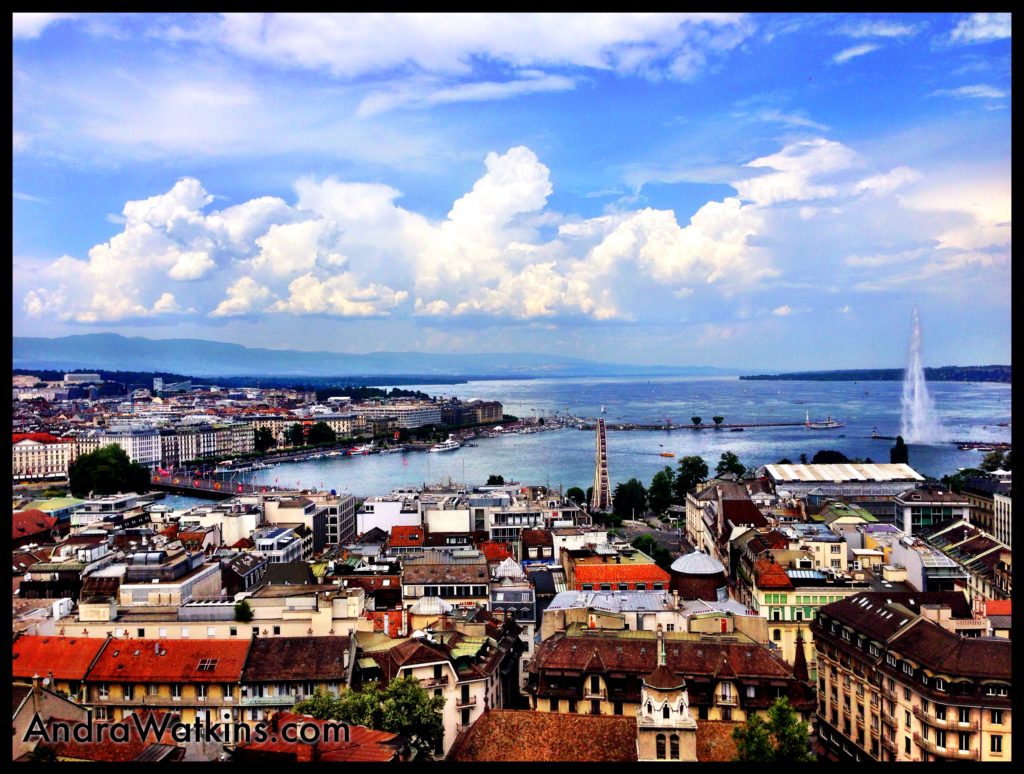 From the north tower, one has a panoramic view of Geneva, the Rhône, the lake, and both the French Alps and Jura Mountains. It's worth climbing over 200 stairs. I know how many there were because a little boy was counting behind me. I told him how impressed I was with his counting abilities, and he didn't even break his concentration to say thanks. Which was perfect.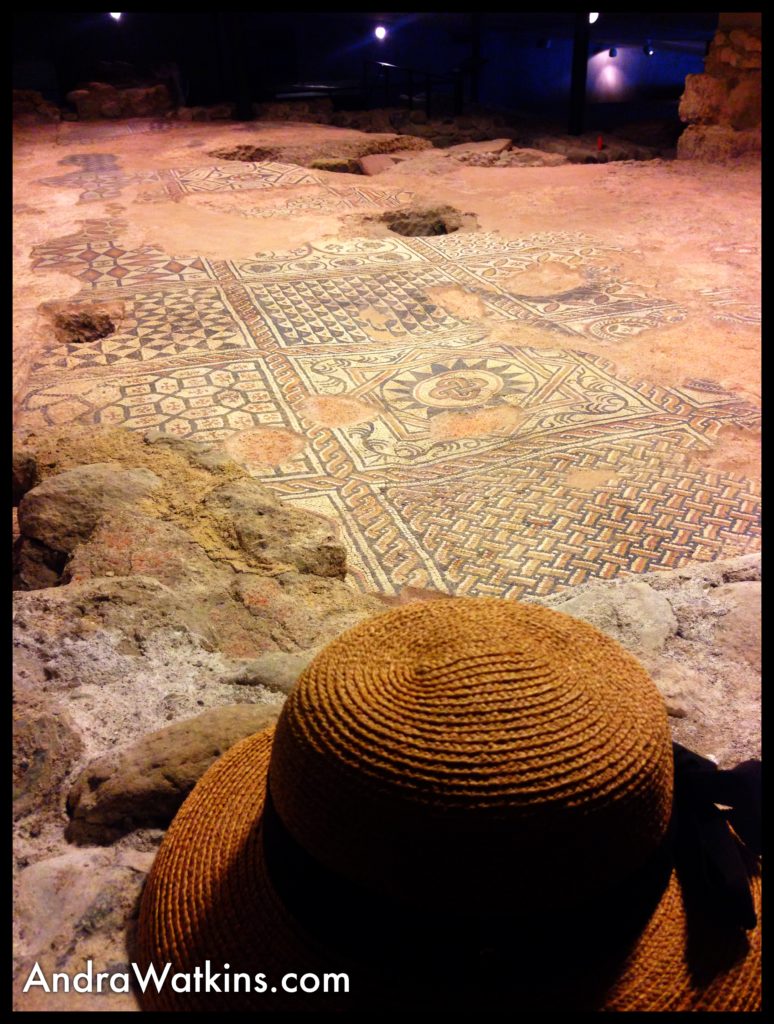 Underneath the church lies an extensive archeological museum.
I spent over an hour wandering from 6th century to 13th century ruins, baptisteries, catacombs complete with exposed bones, wells, monks' quarters, and architectural remnants. This mosaic floor decorated the bishop's reception room during the Middle Ages.
St Pierre Cathedral is a Geneva must see. I found an outdoor table near this spot and enjoyed dinner, not realizing I'd get a bell tower concert. The cathedral bells played the theme from James Bond, the theme from Superman, Summer Nights from Grease, and Smile (my divorce anthem from ages ago.) Many other foot-tapping songs were in their repertoire. Afterwards, I popped into the Reformed Church Museum for a demonstration of a Gutenberg press in action.
————-
P.S. Wondering what I'm doing in Switzerland? I'm at The Trelex Residency in Maison Binet!
The book I'm working on now is a sequel to the others in the Nowhere Series so if you haven't read the first two – go get them now!