This is the story of what happened when I let a six-year-old choose a vacation destination.
Walt Disney World or Universal Studios claim most adults. I can't conjure a greater hell, especially since I spent my mistake-marriage honeymoon there. When we offered to take our guideson on an epic sixth birthday adventure, here's what he picked:
Haven't heard of Alberta's Royal Tyrrell Museum of Paleontology, Canada's premiere paleontology destination? You're not alone. But when a kid loves dinosaurs and you love that kid, you make sacrifices, right? Including redeeming every award point you possess to make a trek to a godforsaken place you never wanted to see.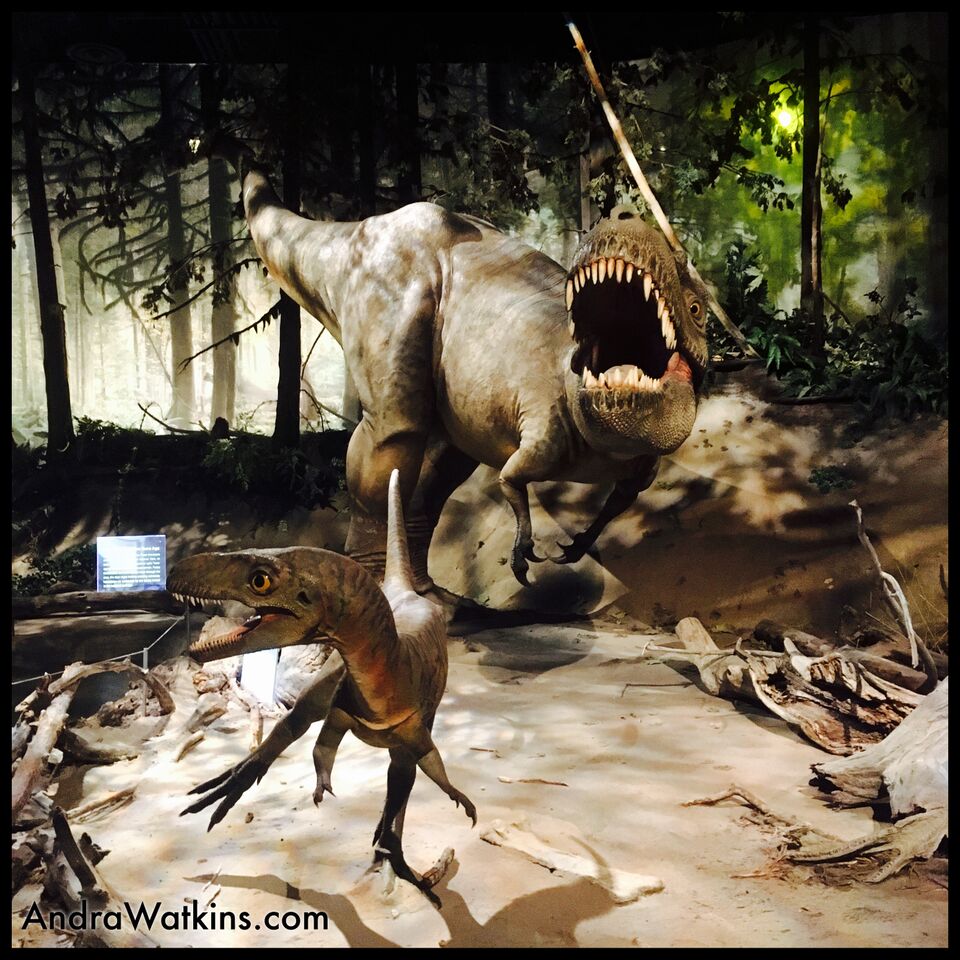 I gritted my teeth and prepared to endure hours of staring at long-dead, horrifying creatures in close quarters. My knowledge of dinosaurs comes from the 1970s Saturday morning show "Land of the Lost." The utter awfulness of that program banished any curiosity I may've otherwise had. My upbringing snuffed out what remained. It's hard to study dinosaurs in a school that teaches the Earth's only been around for 10,000 years.
But the most complete armored fossil ever found? Call me transfixed. It represents a species formerly unknown to science. A paleontologist worked for five years to chip it from its prison of rock. I gazed into its eye socket and wondered about the world it saw.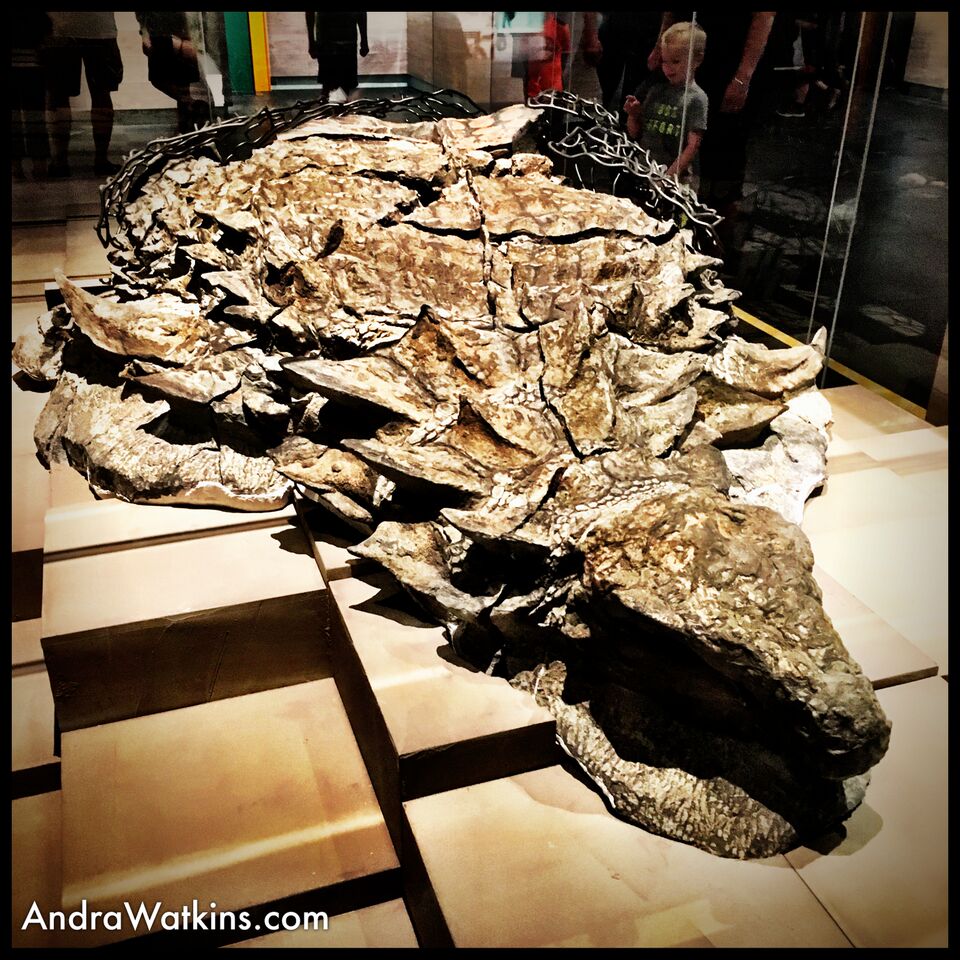 Why did I expect to be bored? I hoped to plow through my to-read list while he saw the exhibits. The place came at me as broccoli I didn't want to try. A dinosaur museum held nothing for someone like me.
What's the greatest value to approaching life with an open mind?
In this case, I'm glad I tried the broccoli. I was gobsmacked by the Royal Tyrrell Museum. When Cooper was already in the gift shop picking out a stuffed toy, I was staring at the tusks of this woolly mammoth. I couldn't get enough of the bones, the geology, or the stories of discovery. When I threw myself into it without reservations, I loved a place I expected to hate.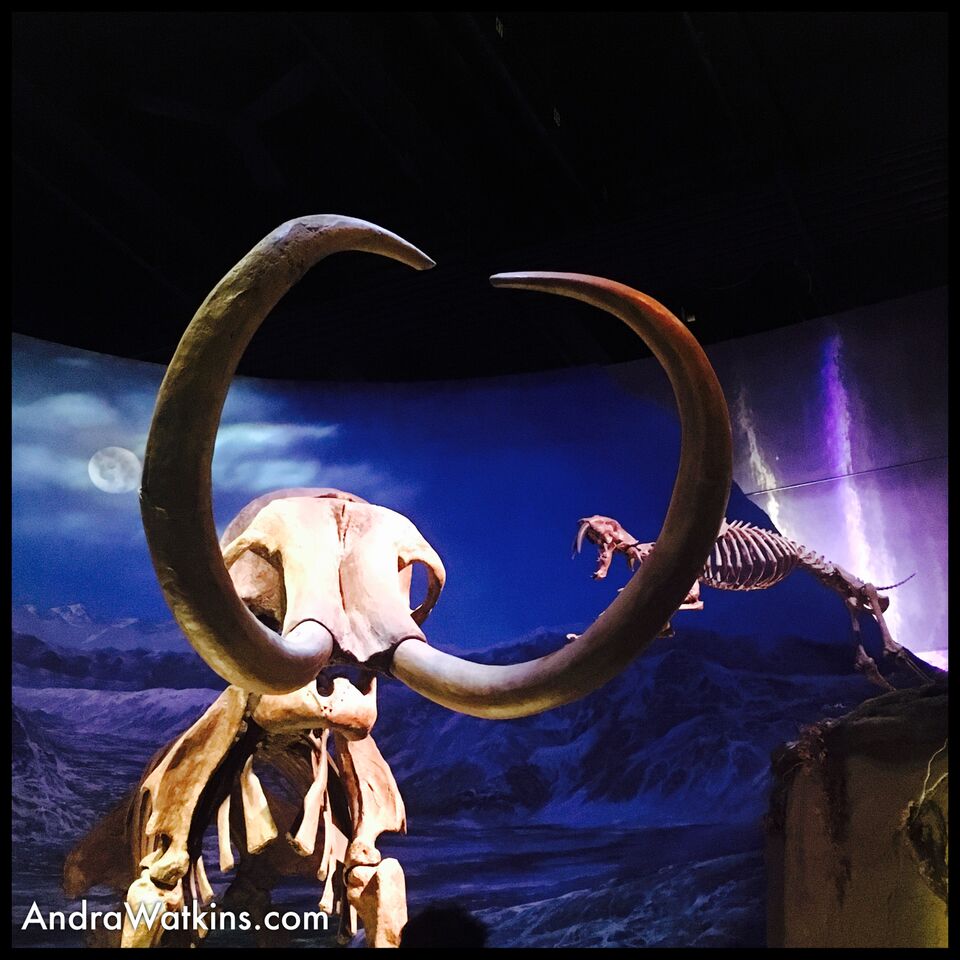 My challenge to you?
Pick your stand-in for my dinosaur museum. It can be a restaurant you think you won't enjoy, a movie that's been panned, or a book in a genre you don't usually read. Don't limit yourself. Try something you expect to hate. Embrace the moment, and let me know what happened for you.