ANDRA LOVES TO SPEAK!
Janelle Abbott, president of the Texas Chapter of Pilot International,
called Andra's keynote "exactly what we wanted at our district conference!"
Andra appears at conferences and companies around the world. She entertains, educates, and inspires attendees in a high-energy performance they won't forget. She can tailor her presentations to the needs of any group, conference, or topic.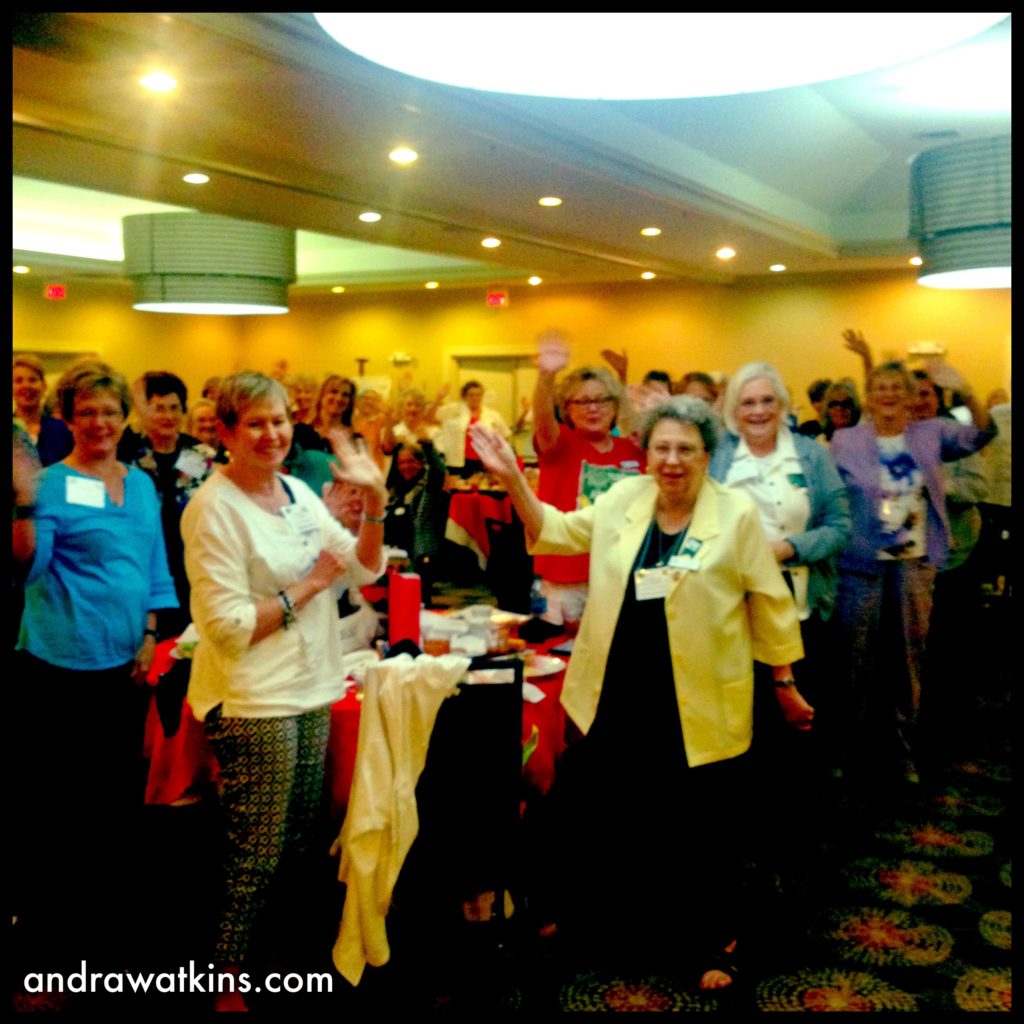 But don't take our word for it.
What people say about Andra's keynote speaking:
An entertaining and informative star of our GROW Summit! Megan DaGata, FLUOR Corporation
A rock star! Attendees of Pikes Peak Writers Conference
Exactly what we wanted at our district conference! Janelle Abbott, Pilot International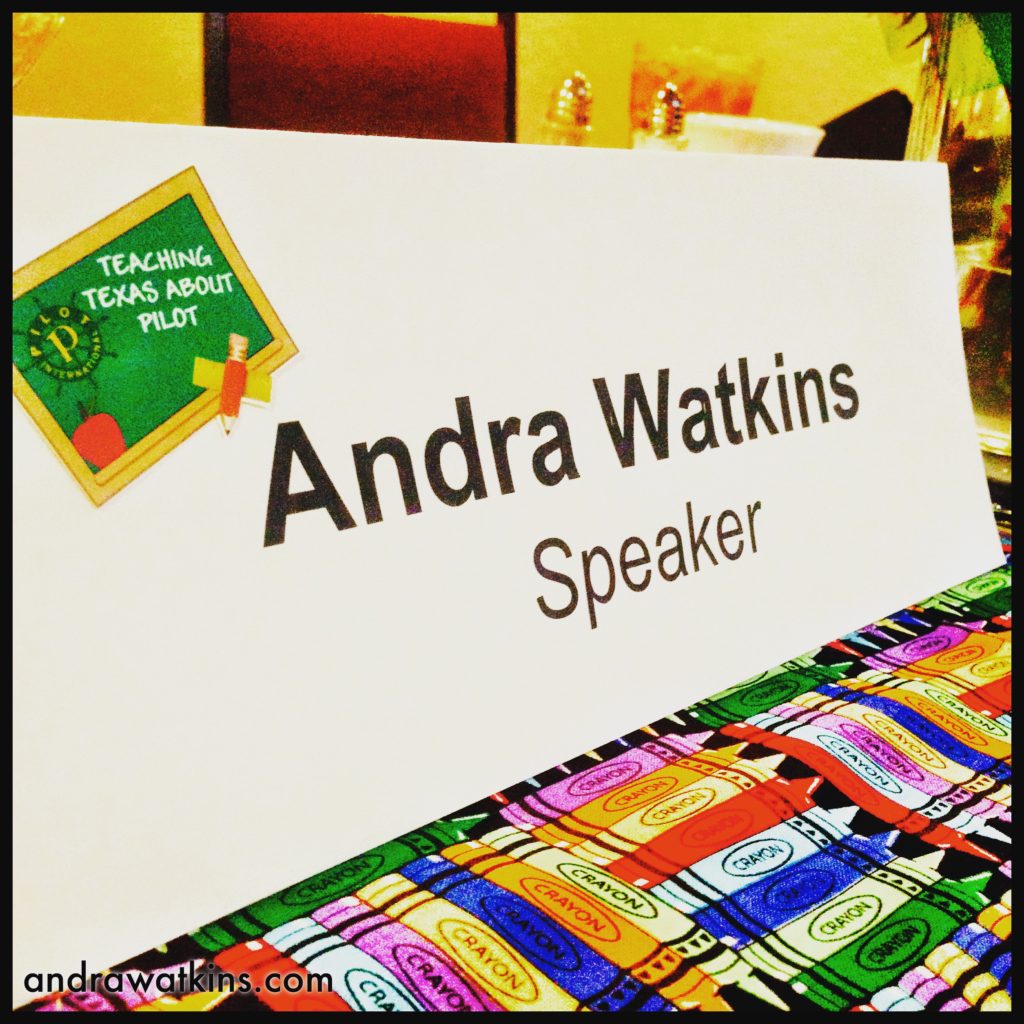 Are you a conference coordinator or event planner? Book a speaker your attendees will LOVE! Contact Andra's team!
FOR APPEARANCE REQUESTS, contact Andra's Publicist Rhiannon D'Angelo
publicity@andrawatkins.com